14/05/2020
|
5 minutes read
|
Fabulous Content, Beautiful Design
Support for Hungarian children's literature abroad is being refreshed
Having made a selection of excerpts from works of Hungarian literature available to the world in English translation, in the second and third parts of its series, the Petőfi Literary Fund is now presenting works by the finest illustrators and authors of children's books in Hungary. The fourth publication, which diverges a bit from the other works while remaining true to the underlying conception, offers summaries and samples given by publishing houses which specialize in children's literature. More than 80 Hungarian children's books are now being presented to the international readership.
The international stage is every bit as competitive for children's literature as it is for works written for adults. Indeed, for a children's book to be a success, one needs far more than "just" a good story. Eye-catching illustrations are also essential. With this in mind, the Petőfi Literary Fund decided, in its efforts to draw the attention of international audiences to Hungarian children's literature and works of children's literature published in Hungarian in one of the countries neighboring Hungary, to take several factors into consideration. By incorporating an array of perspectives, we hope better to catch the interests of an international readership and increase the chances of selling book rights abroad. 
The two recently completed publications in the Petőfi Literary Fund series present the most exciting works of children's and young adult literature in Hungarian and the finest Hungarian illustrators. Serious preliminary market research was done in the initial planning stages of the publications. The works were chosen in consultation with experts on Hungarian children's books, and the very clear way in which the publication has been structured is sure to make it remarkable and distinctive at international book fairs, as is the striking design, which is elegantly uncluttered and yet playful and which contains innumerable humorous tidbits and interplay between image and text. 
As Dániel Levente Pál, General Manager of the Petőfi Literary Fund Export-Import Directorate, has noted, "an excellent team of editors came together, and we were soon all of one mind and spirit. In January, we began an experiment to see if two people who had been teased away from the business world, a marketing expert and an art director, could work together with a belle-lettrist, an expert on children's literature… We could not initially know what would come of this, so we began to play around with ideas, and the end result perhaps speaks for itself."
A picture is worth a thousand…
Best Hungarian Artists 11,1 Illustrators presents a selection of works by eleven of the most innovative and talented Hungarian illustrators active today. The book, which offers a rich collage of the illustrators' imaginative visions and styles, gives a good impression of the ways in which the art of illustration is flourishing in Hungary today. Many of the eleven illustrators who made it to the top of the Best Hungarian Artists list are artists who have already won recognition in Hungary, though several talented illustrators who are still in the earlier phases of their careers also made it to the list.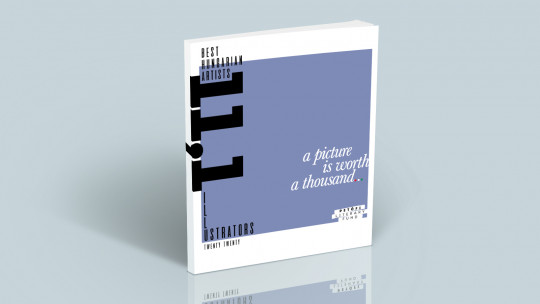 Hopefully, as it catches the attention of readers and publishing houses abroad, the publication will create opportunities for Hungarian illustrators to take part in international projects, and, in time, more and more people will discover and be eager to work together with Hungarian artists, both in the world of children's literature and beyond.
Illustrators included in the publication: Rozi Békés, Dávid Cserkuti, András Dániel, Tímea Ferth, Alexandra Grela, László Herbszt, Andrea Kürti, Mariann Máray, Norbert Nagy, Dávid Remsey, Kinga Rofusz
Kool kidz <3 Reading
New Hungarian Childlit 10,0 Tales which bears the whimsical subtitle Kool kidz <3 Reading, presents ten children's books and young adult novels which may well garner great success on the international book market. Editor Nikoletta Szekeres shared the following thoughts concerning the challenges involved in the creative process of assembling the selection: "This is perhaps the most complex and varied of our publications so far. We had to use a different approach for each individual work, since sometimes we were dealing with picture books with no text, sometimes young adult novels with no illustrations, and sometimes works which combined both image and text."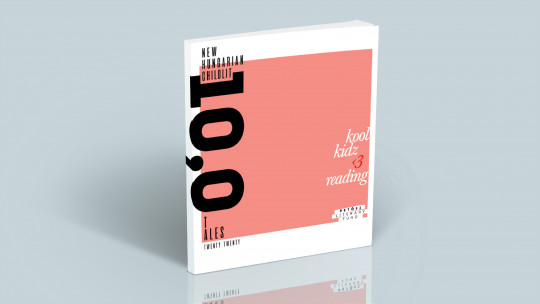 Hopefully soon the following works will be available to readers the world over in many different languages:
Zsófia Bán: Vagánybagoly, és a harmadik Á (Pagony)
Mónika Egri: Állati illemtan (Naphegy Kiadó)
Gergely Huszti: Mesteralvók hajnala (Ciceró)
Judit Ágnes Kiss: Babaróka sorozat (Pagony)
Ildikó Lipták: Nyári nyomozás (Csimota)
Nóra Majoros: Az orrszarvú és a madarak (Pagony)
Diána Nagy: Babageometria (Pagony)
Róbert Csaba Szabó: Vajon nagyi és az aranyásók (Gutenberg Kiadó)
Tamás Tékiss: Samu sejti (Forum)
Balázs Zágoni: Fekete fény – A Gömb, Odaát (Móra Könyvkiadó)
Two plus one
Children's Books from Hungary - Publishers' Selection, which is the third publication in the children's book series, diverges a bit from the other works, though it remains true to the underlying conception. It is a collection of excerpts from works chosen by the publishing houses themselves. With only a few exceptions, all the major Hungarian publishing houses took advantage of this opportunity, including publishers who specialize in Hungarian-language children's books in one of the neighboring countries, so with the top-ten catalogue, more than 80 Hungarian children's books are now being presented to the international readership.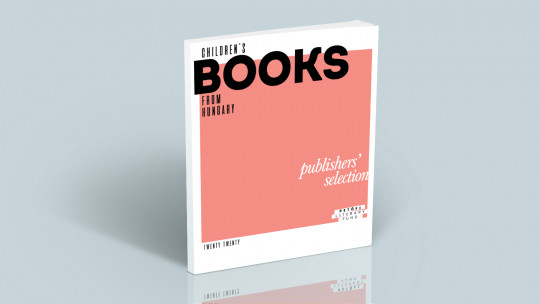 Because of the COVID-19 pandemic, the Petőfi Literary Fund presented a digital version of the publication at the online Bologna Children's Book Fair.
Editors-in-Chief: Zoltán Jeney and Dániel Levente Pál
Editors: Viktória Stift and Nikoletta Szekeres
Design: Gabriella Megyeri
Translation and proofreading: Thomas Cooper
Best Hungarian Artists - 11,1 Illustrators
Download
New Hungarian Childlit - 10,0 Tales
Download
Children's Books - Publishers' Selection
Download