17/05/2022
| | |
1 minutes read
|
Selected Poems of Attila József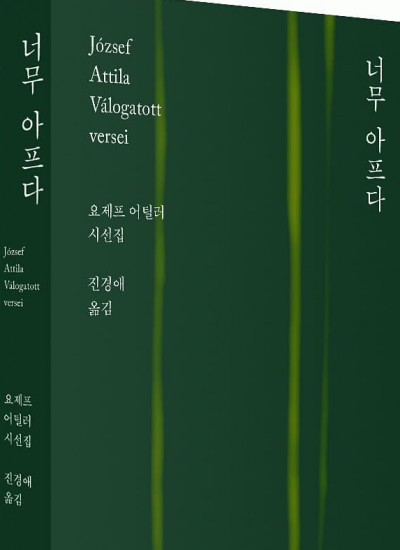 Selected Poems of Attila József
Source: Koreai Kulturális Központ, Facebook page
Selected Poems of József Attila (József Attila válogatott versei) is one of his collections of poetry published to mark the 100th anniversary of his birth. The history of Hungarian literature is condensed in 124 poems selected by Tverdota György, the world's foremost authority on the poetry of József Attila.
This selection encompasses his entire literary career but focuses more on his later works including his famed masterpieces. Commemorating the 115th anniversary of his birth, Mihaeng presents the first Korean edition of his selected poems translated from the original language, offering a lens through which readers can understand the life and literature of the most important poet in Hungarian history.
Attila József (1905-1937) is one of the greatest Hungarian poets of the 20th century. Born in 1905, in a poor district of Budapest, he published seven collections of poetry and wrote over seven hundred pieces until he took his own life in 1937. His poetry, ranging from cheerful children's poems to serious works on modern philosophy, has been loved and admired by all generations for the past century. In honor of his literary achievements, the József Attila Prize is annually awarded to remarkable writers of the year, and his birthday is celebrated as the National Poetry Day in Hungary.