24/05/2022
| | |
1 minutes read
|
Outgrown heart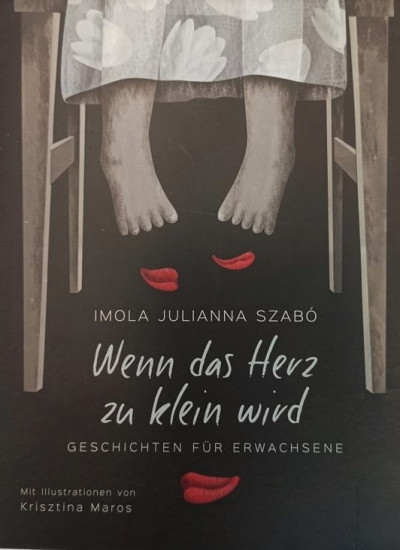 Outgrown heart
Source: schenkbuchverlag.de
Sometimes we are not to blame for a tragedy. There is no one to condemn for it, it just simply happens to us.

The two little girls in Outgrown heart merely had things happen to them: one of them lost her father, the other lost her sight. Is there anything else to do in such situations besides acceptance? The main character of Wind girl's sketches, who tells her story through a diary and unbound ideas, is involuntarily led by the intention to create order: she tries to make everything right and go through her daily life without a father. The heroine of Zsilike's jacket has to learn to live without colours. Her search for a path is similarly difficult and dual, both intellectual and emotional work. It might be even more tough than the other's: scanning the unknown.
Imola Julianna Szabó
Writer, dance theorist, graphic designer
Her volume of poetry titled Stitches was published in 2014 with the illustrations of Zsuzsi Palman. Her adult storybook called Outgrown heart illustrated by Krisztina Maros was published in 2015 with an appendix written in Braille. Both volumes were awarded with the Beautiful Hungarian Book Prize. Her joint book design with Eszter Metzing received the Aranyvackor Prize after which she was sorted into the "50 talented youths" program. In 2016, she was granted the Book Scholarship established by JAK and the Writers' Shop. Her works were included in numerous Hungarian and foreign design-shortlists. In 2018, she won the István Molnár Grand Prize.