13/05/2022
| | |
2 minutes read
|
Dead women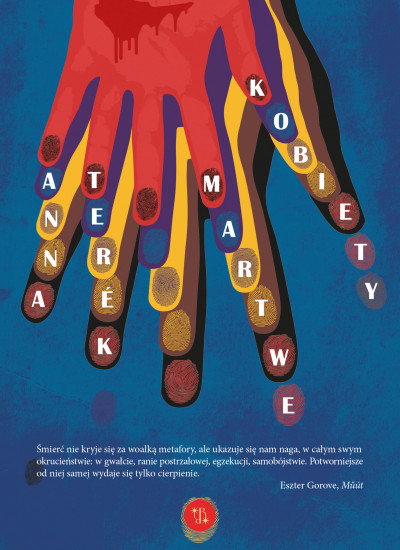 Dead women
Source: ostrogi.eu
The book of poetry Halott nők (Dead women) is a poetry cycle showing stories of five women, who are crushed by a burden and trapped in their own impuissance and sorrow. They are slowly dying unable to stand up for themselves in a brutal word. The first poem is a voice of Jelena, the Serbian mother who has lost her son during the war and commits suicide. The second part tells dramatic fate of a young nameless woman and members of her family, placed between Siberia, Paris and Serbia. The third part shows the traumatic story of Maja, a young girl from Sarajevo brutally killed by soldiers. There is also voice of Judit, a young cancer patient. And finally, we learn the story of a drowned woman who betrays her fanatically religious husband.
The poems are closely related to the Yugoslav Wars to which the author bore witnessed, but at the same time they show the life stories of today. They are brutal, intense, and thrilling, yet very poetical, poignant, and sensitive. Selected poems from the book have already been translated into several languages, including Spanish, Romanian, Serbian, Czech, Turkish, and Polish. The book was published in its entirety in translation in Germany and Croatia.
Anna Terék is a poet and playwright of the younger generation. She was born in 1984 in Bačka Topola in the former Jugoslavia. She completed secondary school in Subotica (Serbia) and then moved to Budapest. She studied psychology, school psychology, and psychological counselling at Eötvös Loránd University. She completed her studies in 2012. Currently, she lives in Budapest and works as school psychologist.
Terék's first book of poetry, Mosolyszakadás (Interrupted smile), was published in 2007. For her second book of poetry, Duna utca (Duna Street), which was published in 2011, she received the Ervin Sinkó Prize. She is also the author of the drama book Vajdasági lakodalom (Wedding in Vojvodina), published in 2016. Her first play, Jelentkezzenek a legjobbak! / Neka se jave najbolji! (The best should apply!), was premiered in 2013 at the Serbian National Theater in Novi Sad. In 2017 her third book of poetry Halott nők (Dead women) came out and was highly acclaimed by critics and readers.
Terék won many important awards in Hungary, the János Sziveri Award (2018) or the Csáth Géza Award (2019) just to mention a few. She is also a beneficiary of János Térey Scholarship (2020).
Her works were translated into many languages: German, Spanish, Romanian, Croatian, Serbian, Czech, Turkish and Polish.
Terék Anna, Halott nők. Újvidék – Budapest: Forum Könyvkiadó – Kalligram Kiadó, 2017.