27/04/2023
|
5 minutes read
|
Barnás, Böszörményi, Kukorelly, Andrea Tompa and Melinda Varga at the Leipzig Book Fair
At the Leipzig International Book Fair (Leipziger Buchmesse) organised between April 27-30 2023, the works of Ferenc Barnás, Zoltán Böszörményi, Endre Kukorelly, Andrea Tompa and Melinda Varga published in German are presented along with The Continental, an English-language journal of Central European literature. The organiser of the Hungarian pavilion and programs are the Petőfi Literary Fund and the Collegium Hungaricum Berlin.  
The Leipzig Book Fair, an outstanding European event of the book and media industry, is being held on April 27-30 this year. It provides a great opportunity for literature enthusiasts to establish a relationship with authors, publishers and representatives of various media from all around the world. At the fair, nearly 400 exhibitors represent classic and contemporary writers of world and German literature, spanning from fiction to various genres such as comics and children's books. An integral part of the fair is the "Leipzig reads" festival, which will have 3,700 programs at nearly 500 venues this year.
As in previous years, the Hungarian literary booth and programs are organized by the Petőfi Literary Fund in close collaboration with the Collegium Hungaricum Berlin. This year's fair program will feature German translations of books by Ferenc Barnás, Zoltán Böszörményi, Endre Kukorelly, Andrea Tompa and Melinda Varga as well as the English-language literary magazine The Continental showcasing Central European literature.
Andrea Tompa's novel "Omertà (Book of silence)", which won the Libri Literary Award in 2018, will be presented by the author and German literary critic Lothar Müller. The novel, which was nominated for the international literary prize established by the Haus der Kulturen der Welt (HKW) in Berlin in 2022, was translated into German by Terézia Mora. It depicts the story of a man and three women in the first person singular point of view.
Afterwards Endre Kukorelly, a József Attila and Hungarian Laurel Crown prize-winning writer and poet, takes the stage and talks about his novel "ElfenTal oder Über die Geheimnisse des Herzens" (FairyValley or the mysteries of the human heart – ARCO, translated by Éva Zádor) with moderator Mónika Dózsai. In this work, Kukorelly delves into Hungarian history and humorously narrates why a family did not leave the country after the 1956 uprising and how even boredom can be beautiful.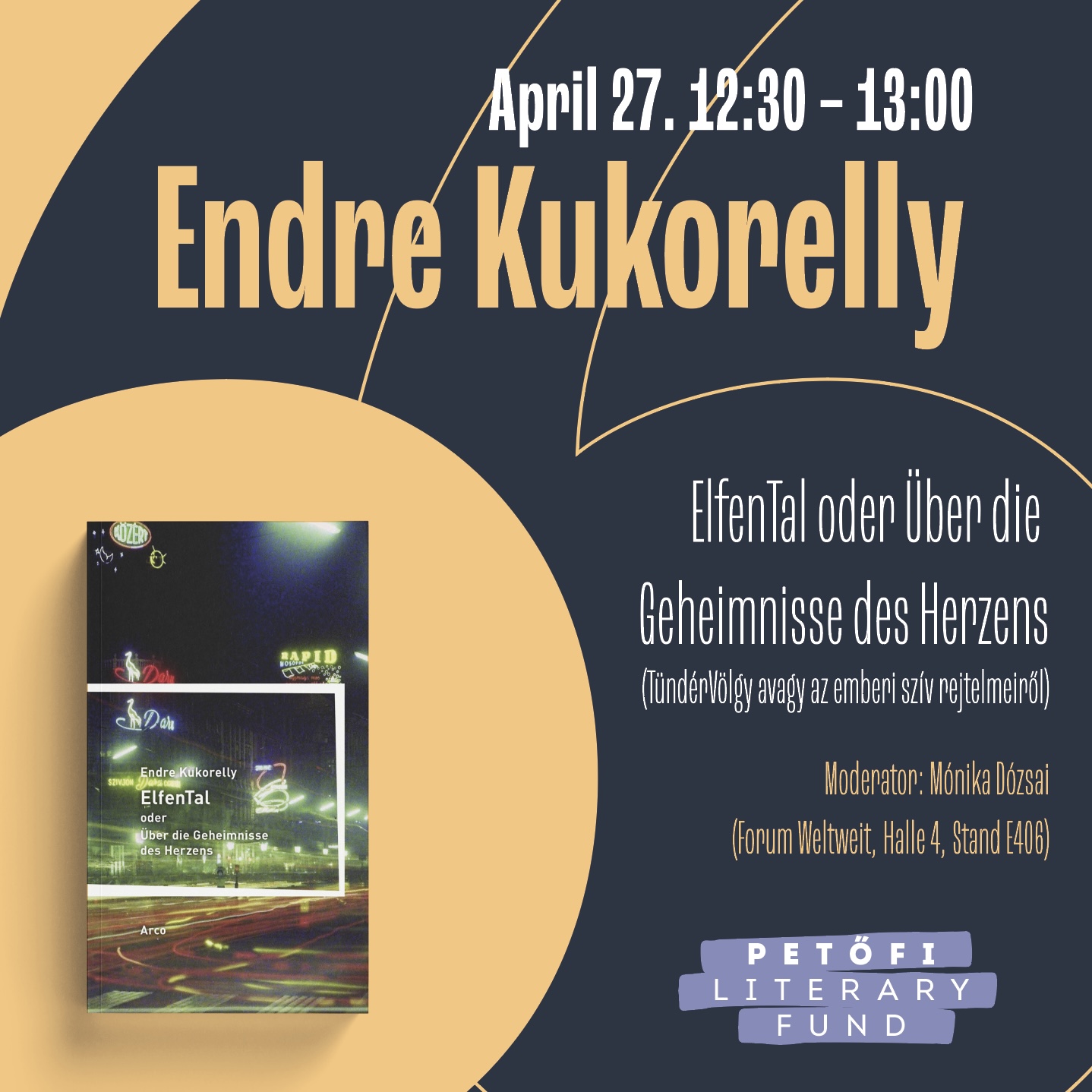 Ferenc Barnás was positively acknowledged by several German-language newspapers before. The prestigious Frankfurter Allgemeine Zeitung considers him one of the most important figures in contemporary Hungarian literature, while the Neue Zürcher Zeitung mentions him as one of the newer wonderful Hungarian authors who must be discovered. ORF Austrian radio simply presents him as one of Hungary's great storytellers. At the Leipzig Book Fair, interested readers can attend the presentation of his book "Bis ans Ende unserer Leben" (Until the end of our lives – Schöffling, translated by Éva Zádor). The moderator for the presentation and conversation partner for the author is German literary critic Jörg Plath.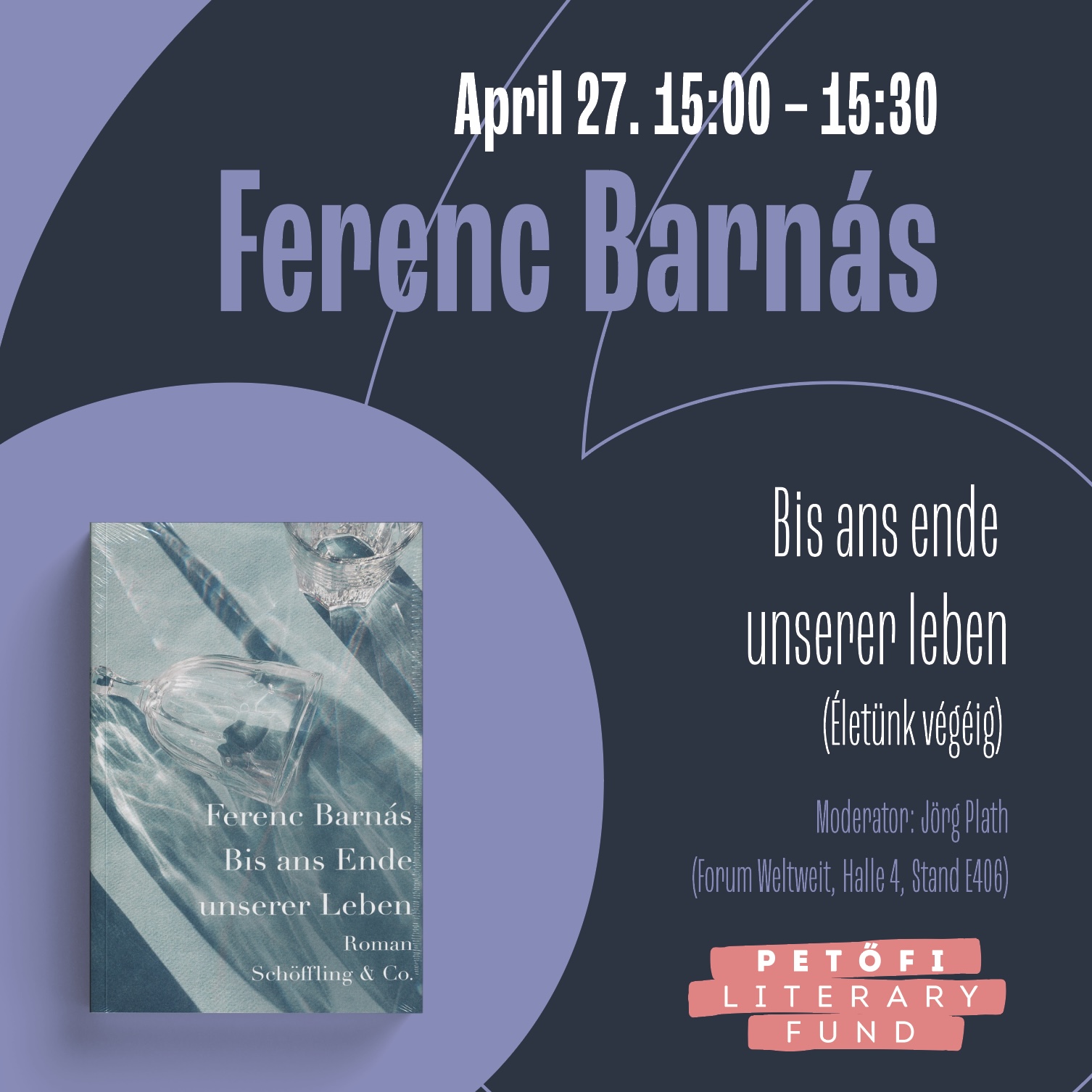 Zoltán Böszörményi is an award-winning Hungarian writer and poet, who has received the József Attila Prize and the Laurel Wreath of Hungary. His novel, "Weicher Körper der Nacht" (The soft body of the night), was published in German by Mitteldeutscher Verlag last year in a translation by Hans-Henning Paetzke. The novel has been translated into multiple languages. Star reporter Jenice Forsyth said the following about it on BBC Radio Scotland in 2014: "You simply cannot put the book down. It's a thrilling and action-packed novel! I recommend it without ifs and buts. Read it, read it!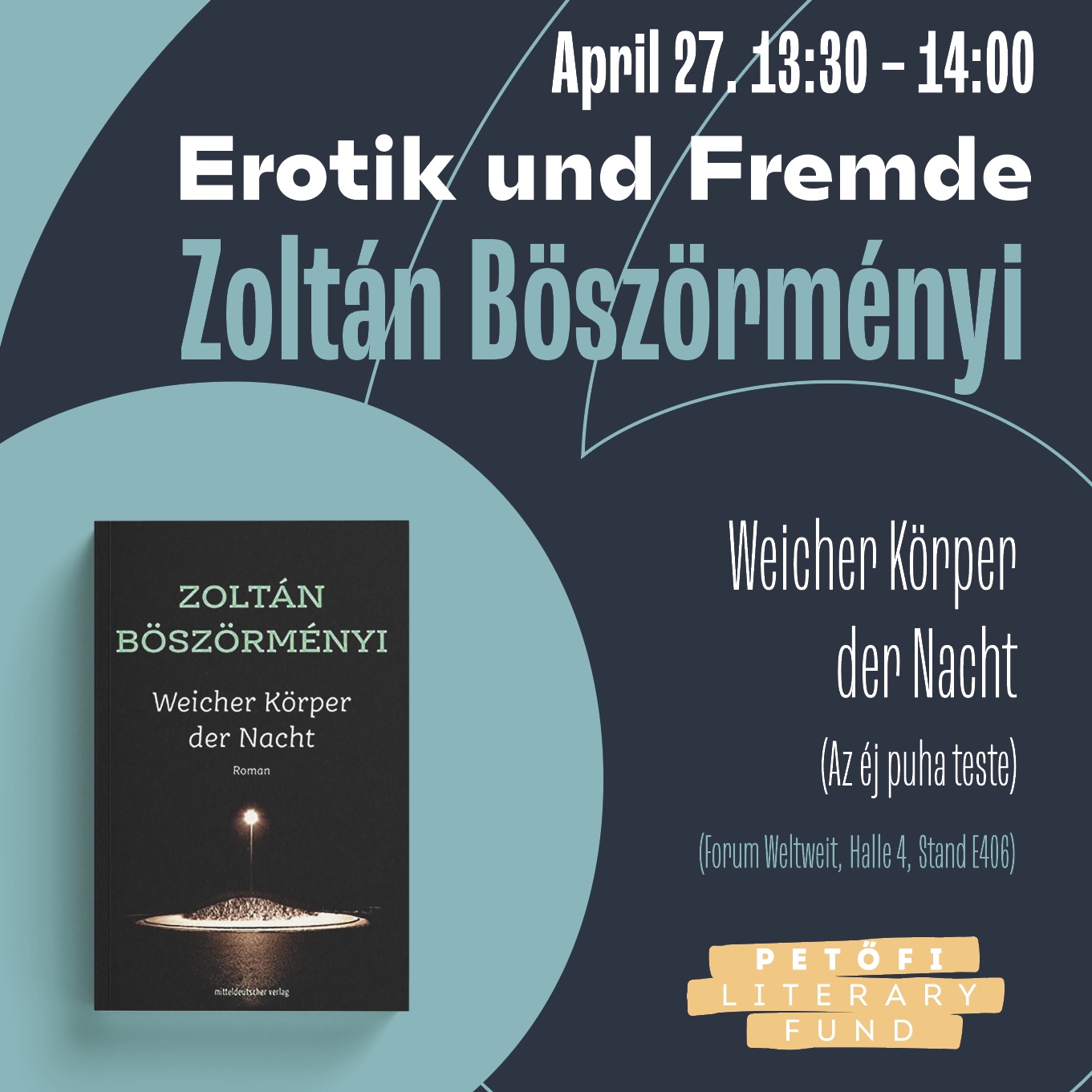 Melinda Varga gained attention with her love poetry and established her professional success with her metaphysical verses. Now, German-speaking readers can also enjoy a selection of her daringly erotic poems. Her poetry collection titled "Aus meinen Schenkeln entfaltet sich dein Duft" has been published by Mitteldeutscher Verlag in Leipzig and will be presented by her translator, Hans-Henning Paetzke.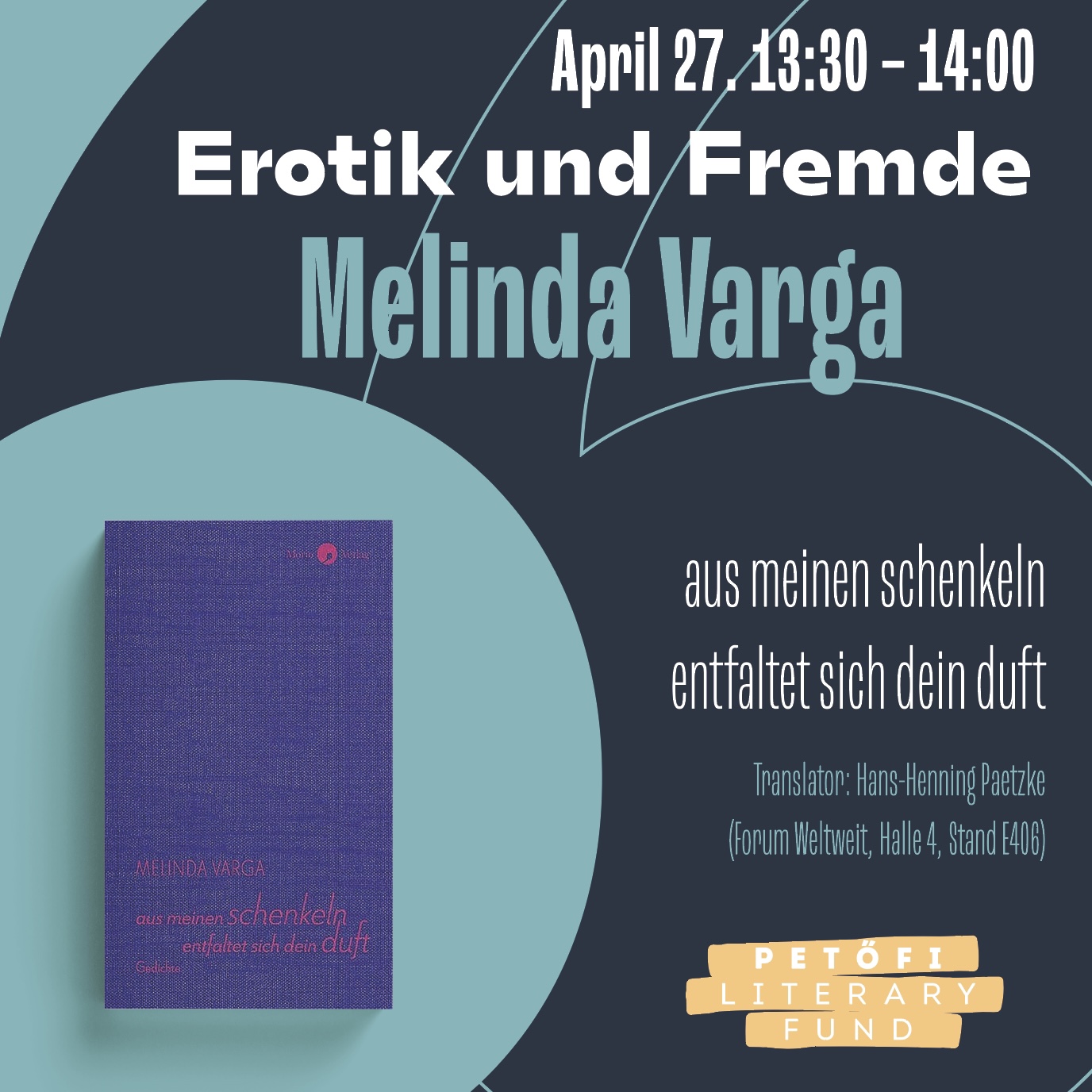 After the book presentations at 5:00 P.M., the presentation of The Continental Literary Magazine follows. The magazine will be presented by one of the literary editors of the journal, Balázs Keresztes, and one of the authors of the thematic issue titled "Young&Beautiful," Noémi Kiss.
The Leipzig Book Fair's interesting feature is that this year's winners of the European Union Literary Award will also be announced on site. Among the nominees is the Albanian writer and poet from Kosovo Ag Apolloni who was nominated for his novel "Kësulëkuqja, përrallë për të rritur" (Red Riding Hood: A tale for adults). During last year, Ag Apolloni worked on his nominated work at the Debrecen writers' residence within the Hungarian Writer's Residency Program. A chapter of his novel, in which a completely lonely and broken wolf is the main character, is set in Debrecen.
The next stop of the Petőfi Literary Fund is Prague. The Prague Book Fair will take place between May 11-14, 2023. In addition to the presentation of The Continental Literary Magazine, visitors can also attend presentations of books such as Borbála Szabó and Dániel Varró's "Líra és Epika" (Lyric and epic), Zita Izsó's "Bekerített erdő" (Surrounded forest) and László Szilasi's "A harmadik híd" (The third bridge). There will also be a preview of a forthcoming Hungarian literature anthology in Czech language included in the program.